Parking at Liverpool Airport is easy due to the number of options available to those who choose to drive or be dropped off by car, van or motorbike. Like all UK airports, Liverpool has a good choice of parking ranging from short stay and drop off up to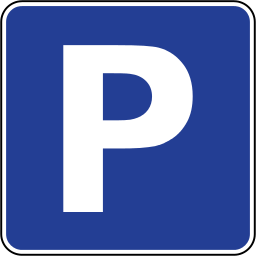 long stay and even valet parking.
One of the easiest ways to travel to Liverpool Airport and any other is by car. The thought of packing your vehicle on your own drive and then travelling under your own steam without the hassle of public transport is reality for most. All you have to worry about is finding a spare space from the hundreds available and then making your own way to the terminal building. On your return, all you have to do is find your car and make your way home, parking at Liverpool Airport is that easy.
Liverpool Airport Arrivals bring you the ultimate guide to parking at Liverpool John Lennon with information on the various parking options available.
Parking close to the Terminal
There is fast track parking available that is only a short distance from the main terminal. Less than one minutes walk via a covered walkway, the fast track parking offers hundreds of parking spaces with its very own terminal access. To aid those travelling in a family group there is also family friendly parking available with wider spaces that are ideal for kids.
Long Stay Parking
Situated only a few minutes' walk from the terminal door, the long stay parking is ideal for those travelling for a few days or more. This offers an easy and cost effective parking option for passengers travelling by car, van or motorcycle.
Short Stay in Multi-Story
The short stay multi-story car park is ideal for short stays as is it close to the terminal building, only 1 min walk and offers covered, secure parking.
Passenger Drop Off
There are two options for the dropping off of passengers at Liverpool John Lennon Airport. The express and normal drop off area allows drivers to quickly drop passengers off in a safe way. This is ideal if you are a taxi driver or in a hurry.
In order to get the very best prices and to guarantee availability, we recommend that you book in advance. Booking parking at Liverpool Airport will allow you to concentrate on other things.